Nautica Blue vs Nautica Voyage: Know Differences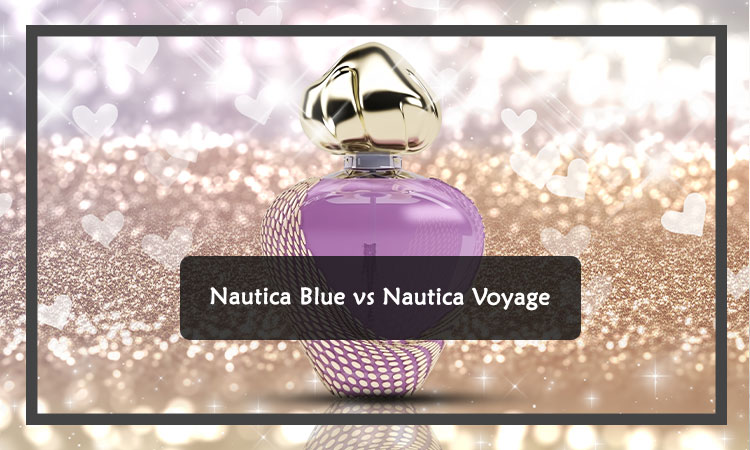 Nautica Blue and Nautica Voyage are high-end perfumes that are one of a kind in terms of both look and aroma. As a result, since the release of these perfumes, a never-ending war is continuing between the Nautica Blue VS Voyage about which is the best one to wear.
And why not?
Both of these perfumes are extremely good that makes the selection process harder than anything. However, there can be only one winner, and we have to choose one.
Hence, to make your decision a bit easier, we have come with all the vital features of these two top Nautica perfumes. So you develop an overall idea regarding both the perfumes. And finally, decide which one to pick depending on your preferences.
Here's how.
Nautica Blue vs Voyage: What's the Difference?
Both these perfumes are incredible in their own unique ways, and the ideal one can make wonder for you by bringing out your best version. Not only will you feel good about yourself but also you will be able to increase your confidence level by seeing all the changes.
However, for that magic to happen, you need to choose the perfect one among these two perfumes, which is definitely a tough call to make.
We know how tricky it can be. That's why to help you around; we will try to elaborate on both these perfumes as much as possible. So you can finally make the right call for yourself.
Let's begin our mission in finding out which is a better pick among the two elegant perfumes gifted to us by the famous brand Nautica:
Nautica Blue
Nautica Blue is an aromatic aquatic scent specially designed to go flawlessly with every age of man. In terms of both appearance and smell, they are indeed one of a kind which is definitely hard to find in any other brand of perfumes.
It was launch in 2005, but it has been successfully mesmerizing people's hearts with its tempting and alluring aroma since then to the present date.
In fact, right upon application, the magic of these perfumes begins to work, and you will begin seeing the transformation. No wonder it always tops the list of favourite choice perfumes per year.
Well, the specialty of this Nautica perfume is that they have a perfect blend of all the vital ingredients that a person can possibly dream of having in their scent.
Let's have a quick look at its features to see what has these perfume has to offer:
Smell
Nautica Blue comes with a smooth and light aroma yet enough to leave a mark and make you the star of the show.
In fact, the opening is so strong that the moment you apply this scent, you will feel a different kind of freshness and confidence level in yourself. That will for sure please and surprise you.
Well, it is the power of Nautica blue that is extremely hard to resist. No matter where you will go, you will find people staring at you. That much cool and appealing this perfume is.
It has a perfect mixture of bergamot, peach and pineapple as its top notes. And then, to make things attractive, comes the middle notes of waterlily and jasmine. And if you think that is enough, you are wrong as there is more.
Because next up, to make things more charismatic, a strong combination of sandalwood, musk and cedar will join in to support the top and middle notes.
And thus will keep on getting more fresher and woodier with time. Worry not; the aroma is not overwhelming; instead, it is a lighter scent that knows how to play smart by keeping things under control.
Top Notes: Pineapple, Bergamot, Peach
Middle Notes: Water Lily, Jasmine
Base Notes: Sandalwood, Musk, Cedar
Projection And Longevity
Now coming to the projection and durability, it has a comparatively decent moderate sillage level that knows how to get the job done without having a wild projection. And for longevity, they have a long-lasting power of 3 to 4 hours.
Perfect Time To Wear
You can wear this perfume at any time of the year with any attire. Whether it be work, school or any casual wear, they go perfectly with any attire.
So you bring the best version of yourself by offering the freshness and confidence you need for kicking your day. You will still find driving all the attention to yourself.
But if you want a specific answer, then clearly, the perfect time to wear this perfume is on breezy summer and spring days. The outcome you will get this time is the best one you will find compared to the other seasons.
In other words, they are an ideal perfume that goes flawlessly with the summer vibes by offering you the exact freshness and grace you need for starting your day.
Complaints
One of the complaints that most people have regarding this perfume is that it has lesser longevity and intensity, as Nautica Voyage has proven to be since its launch.
Final Verdict
If you are searching for a nostalgic perfume that has a perfect combination of light fruity, musky and woody smell to make you feel young and energized, then indeed, this perfume from Nautica is the one for you.
Nautica Voyage
The Nautica Voyage comes with an unforgettable romantic woody aroma, enough to attract the woman of your life. In fact, they are the best in the industry when it comes to choosing a perfume for wearing on your special date nights.
It was launch in 2006, since then, it is continuing its journey of captivating people with its magical aroma and intensity.
From its elegant look to its aroma, this perfume has a different version of charm, sensuality, and temptation that draws people towards it.
Who knows, the woman you have a crush on for several years may finally get attracted to you?? Well, it will certainly be like a dream come true. It is a perfect perfume for those men who want to live every moment of their life to the fullest by setting up their own life rules.
Smell
The smell is so intoxicating and strong that people around you are bound to notice you. They have a perfect combination of masculinity and elegance that works like a magnet for attracting the woman of your life.
In fact, to your surprise, right upon application, you will find your confidence level boosting up to a whole new level. That much good and effective this perfume is.
It is filled with stimulating and seductive notes to make your girl fall for you. They basically start off with strong top notes of apple, musk and a greenish floral aroma. After then, comes a warm dewy mimosa and lotus to awaken the active and romantic person hiding beneath yourself.
Lastly, to spice up things more comes a fresh and intense combination of cedar, moss, musk and amber. It is neither too overwhelming nor too light. Instead, it is just a perfect mixture of all crucial ingredients that a man can possibly dream of wearing on their special night out.
Top Notes: Apple, Green Leaves
Middle Notes: Lotus, Mimosa
Base Notes: Musk, Cedar, Oakmoss, Amber
Projection And Longevity
Compared to the Nautica Blue, this Voyage Perfume has a stronger and stable projection level. And for longevity, they also have a more lasting power than Nautica Blue and thus can last around 7 to 10 hours or more by offering the same tempting and alluring smell.
Perfect Time To Wear
You can wear this perfume at any time of the day and night all around the year. You will still become the highlight of the show grabbing everyone's attention.
However, if you want a precise answer, then the best time to wear this perfume is definitely at a date night where you desperately want your girl to fall for you.
Complaints
Till now, they basically have not received any notable complaints. Instead, this perfume has outdone all the expectations set by the people.
They are truly one of a kind that offers the best possible result, especially when it comes to choosing a perfume for a special night out with the love of your life. As along with acting as a confidence booster, they offer a sensual smell.
Final Verdict
Nautica Voyage will let you discover a newer version of yourself where you can finally be your true self. Hence, it is absolutely worth trying and putting your money and time. Moreover, it also comes with a low price tag to fall comfortably within your budget.
To Wrap Up
Picking a perfume for yourself is all about preferences where you should never compromise with anything. Instead, go for the one whose smell instantly gives you the feeling that this is the one. Otherwise, a wrong choice is enough to ruin your day and your date night with your special one.

Among Nautica Blue vs Voyage, it is hard to choose one as the only winner as both are too good and unique in their own way. Therefore, among both the perfumes, our suggestion is to go for the one that suits you the most.

If you are still confused in picking, then our best recommendation for you is to go to a nearby local perfume store, have a sniff, and then go with your instincts.