5 Best Byredo Perfume Review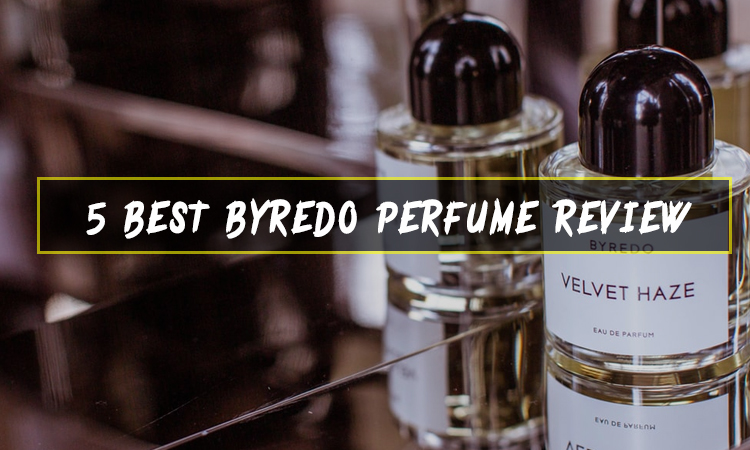 Byredo is a Swedish brand in the fashion industry. With a great line of fragrance, Byredo sells its product in more than 40 countries. Byredo has placed them as a great fragrances company with some imaginary aromas. It has a total of 15 different fragrances that are available around the world.
Though it has come up high prices on their fragrances, the first advantage is they have a large amount of selection for both warm and cold weather. So, in that case, price does not matter that much for buying as there a brand value.
In this article, we have tried to discuss about 5 best Byredo perfume review among varieties of Byredo perfume.
Packaging
The most amazing thing about this brand is its packaging system. The packaging is easy to spot with a classic bottle. The bottle looks beautiful because of its curvy and round figure. Byredo has a glossy retro lid with a simplest white-label, and an attractive look. However, this attractive look maintains a high price with a brand value.
5 best Byredo Perfume Review
1.      Byredo Sunday Cologne
This is a masculine fragrance with its fresh and strong dose of bergamot. When you slightly open this perfume, you will get a hint of spice fragrances. After drying this perfume, there will make a touch of floral fragrances, here floral means lavender. In short, you will get fresh, floral and masculine fragrance from this perfume.
Best for: During spring season, Byredo Sunday Cologne is a great perfume to use. For its bright fragrance with the added spices, which creates a fresh scent. This fragrance is used in this perfume because of the hot temperature.
2.      Byredo Gypsy Water
Byredo Gypsy Water is consumed with airy and light fragrance. When you open the lid of the bottle, you will find a clean and smooth vibe from this perfume. After drying this perfume, a sweeter with the added vanilla and wood fragrance you will get. This perfume is attractive for its light and airy nature.
Best for: Because of its calm scent, this perfume is perfect to use in the warmer season, like summer and spring. This fragrance is easy to wear and friendly to anyone.
3.      Byredo Accord Oud
This fragrance is amazing for its fruity and boozy scent. Oud is also added in this scent, which is an interesting part to be noted. After drying the fragrance, you will get a smooth with leathery scent. In short, after the day end, you will have a fantastic fragrance with fruity, green fragrance with the added of Oud.
Best for: It is best to use this fragrance in the winter season as it consumed strong and woody scent. This type of fragrance creates a warm vibe with the person which should be used in the winter season. And another advantage of this perfume is that it has a cheaper price than other brands of Byredo. Tom Ford Oud woods used in this fragrance.
4.      Byredo Westbrook
The most exciting side of this perfume is that NBA player Russel Westbrook inspires this fragrance. The fragrance of this perfume is clean with a small hint of violet. After using this perfume, the violet scent starts to be strong enough and get accompanied by a woody scent with a little touch of leathery.
Best for:  This fragrance can be used in the spring season because of the clean and airy season. In this season, woody base fragrance will be aligned with the rising temperatures. Though the opening smells doesn't attract that much to everyone, but the dry one makes the feel of worth of every penny.
5.      Byredo Black Saffron
This perfume is also famous for its leathery fragrances. It has a smooth and leathery scent with a hint of herb and berries. After drying down the fragrance, these herbs and berries smells are noticeable to the users, and saffron based smells are also included there.
Best for: It should be used in the Fall season because of it's herbal, leathery, and woody fragrance. This perfume is produced for the cooling temperature mainly.
Conclusion
Though it is a great brand of fragrance to use for different purposes, but some users say that Byredo Fragrance does not last too long with its fragrance. They also have claimed that this brand of fragrances does perfume in all the seasons with its beautiful scent.