Aftershave vs. Cologne: Know the Difference?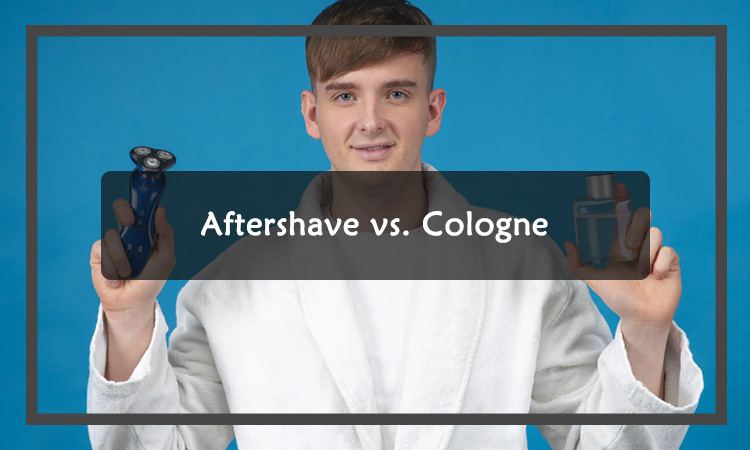 One of the greatest joys of life is the ability and opportunities to have an experience with fragrances. To be able to apply and enjoy the different kinds of perfumes for various occasions, to make it a part of your lifestyle is a blessing in itself.
However, many often spell Aftershave as Cologne without knowing the difference between them. Therefore, we are here to help you understand the Aftershave vs. Cologne distinction.
Aftershave vs. Cologne: Are they the same?
We opted for a distinction between Aftershave and Cologne because, from primary research, we concluded that people mistook the two. Many believe a cologne and an aftershave are the same things.
As a matter of fact, Cologne and Aftershave are two different branches of fragrances. They should be used in different ways and at other times. Both are equally significant and precious, but you will appreciate them more once you learn the difference.
Difference between Cologne and Aftershave
Given below is an elaborate discussion about the difference between Cologne and Aftershave. We briefed you about both the products to provide you with a fundamental idea and understand the distinction between the two.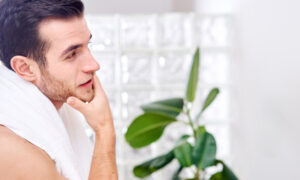 1. Aftershave
There is one main difference between Aftershave and all other fragrance types, including Cologne. Aftershave is used as a source of freshening up after shaving. It helps to get rid of bacteria and other toxins from your skin.
Natural aftershaves, an alternative to the traditional alcohol-based Aftershave, are becoming more popular nowadays. This is because of the various health benefits one enjoys from using natural aftershaves, such as coconut oil and jojoba oil. These help to disinfect your skin after a shave and retain moisture, help with the regrowth of skin tissue, and maintain healthy skin.
Due to its lower percentage of perfume oils and a higher rate of soothing alcohol, you can use aftershaves on your face. However, all kind of aftershaves consists of a light fragrance. However, the scent of natural Aftershave lasts slightly longer than alcohol-based Aftershave. On a general note, aftershaves last for around 2 to 3 hours at most.
Benefits of Aftershave
Here are some benefits of including Aftershave in your skincare routine.
Aftershave is antibacterial.
It helps to disinfect bacteria or toxins on the skin after a shave.
Alcohol-based Aftershave works as rubbing alcohol.
Natural aftershaves remove bacteria and keep skin moisturized.
Protects skin from damage, i.e., reduction of swelling, itching, and ingrown hair.
It helps skin tissue to regrowth and protect skin health.
It helps with acne-prone skin.
Despite the incredible benefits you would enjoy from using Aftershave, those with alcohol do have a negative effect on your skin in the long term. Therefore, we suggest you use an aftershave that suits your skin or opts for natural aftershaves, as they are more soothing and reliable.
2. Cologne
Using Cologne is a lifestyle, a statement in itself. If you wear Cologne, you already have an air of poised allure about you that will attract others. In the spectrum of fragrances, Cologne follows Aftershave. Thus, the scent is slightly more robust and lasts longer.
Colognes contain essential oils that combine with the natural oil in your skin to create a distinctive scent. To increase the possibility of this outcome, perfumers always suggest people apply fragrances on pulse points.
Therefore, your wrists, upper chest, lower neck, and behind the ears are the best places to apply colognes. About 2 to 5 percent perfume oil is added in colognes, which is more than the percentage added in aftershaves.
Unlike aftershaves, Cologne is merely used for fragrance. They do not have antibacterial or astringent properties that soothe your skin after a shave. Colognes usually last for around 3 to 4 hours.
Benefits of Cologne
Here are some benefits of wearing colognes.
It will trigger good memories.
It will enhance your mood.
You will feel more confident.
Your level of attractiveness will automatically increase.
It is an aphrodisiac.
It will keep you feeling fresh.
Can soothe your headache due to the essential oils.
It consists of aromatherapy benefits that will help you relax.
We suggest you prevent using colognes on your face to avoid burn and on your clothes to prevent stain marks. Moreover, if you apply Cologne on your clothes, it will mix with the sweat, and you might end up emitting an unpleasant fragrance.
Our Favorite Aftershaves
Aftershave can be found in various forms such as oil, gel, liquid, etc. They all serve the same purpose – to soothe and disinfect your skin after you shave. Below we listed down some of our favourite alcohol and nature-based aftershaves.
Jack Black Post Shave Cooling Gel
Nivea Sensitive Post Shave Balm
Clubman Aftershave
L'Occitane After Shave Balm
Face of Danger Organic After Shave Lotion
Thayers Toner
Lucky Tiger Post-Shave Tonic
Black Orchid by Tom Ford
Man by Jimmy Choo
Our Favorite Colognes
We listed some of our favorite colognes for men that we would like to share with you. These are some of the most enticing and alluring colognes we came across during our research. We hope you will find your favorite and signature scent from one of these fragrances.
Dior Homme
Louis Vuitton Imagination
Tom Ford Oud Wood Intense
Ralph Lauren Polo Cologne Intense
Diptyque Orphéon
Prada Luna Rossa Sport
Coqui Coqui Tabaco
Arquiste Misfit
Tom Ford Costa Azzurra
Scotch Porter Badlands
Calvin Klein Eternity Summer for Men
To Wrap Up
Aftershave and Cologne are both equally important and should be part of your self-care routine. We are confident that once you immerse yourself in using both types of fragrances, it will change you for good.

In summation, we would like to believe we were able to help you understand the difference between Aftershave vs. Cologne. We encourage you to try different scents and find your signature cologne. Likewise, find an aftershave that suits your skin with an aroma that will enhance your natural scent pleasantly.