Best Perfume for Women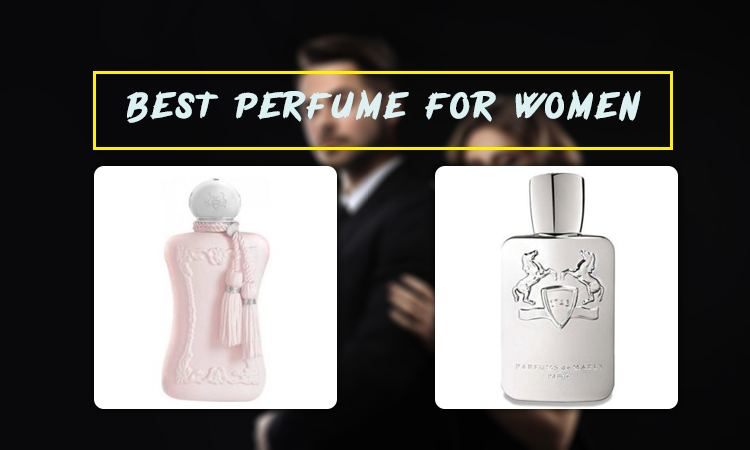 Perfume choosing is a difficult task nowadays, as beauty corners are full of new and branded perfumes. So how can you decide which one do you want?
The easiest way is to test perfumes which are in the market for several years. They must have some specialty, and for that reason, they are still in the market after competing with other fragrances.
It is quite challenging to specify only one as the best perfume for women as there are lots of varieties. So, in this writing, I will discuss some fragrances which are in markets for generations and are considered as the best among all.
Before starting, I want to state that signature scent should be classic and be able to apply in any situation. Apart from this, anyone should choose perfume according to their personality so that it can indicate their realcharacter. As fragrance is an indication of our personalities.
Flowerbomb Eau de Parfum Spray
This cult preferred perfume has reached a highposition. This perfume's bottle is designed as a grenade. In just a single spray, it releases the smell of freesia, jasmine, and rose.
The smell is refreshing and feminine. It will cost you around $55.
Coco Mademoiselle Eau De Parfum Spray
It is a modern classic perfume. It has notes of orange, jasmine in its top, and at its base, it has rose and vanilla notes. The smell is similar to Chanel no.5. So it will remind you of some memories also.The price of it is around $105.
Gypsy Water Eau de Parfum
Outdoor adventurers love the wandering cologne of this perfume. At its top notes, it has juniper berries smell, and it also haspine needles smell as its middle notes. Whereas the base notes of this perfume are sandalwood, vanilla, etc.Around $175 will be the cost of it.
Amazing Grace Eau de Toilette
Is your nose is sensitive to the aroma which can't tolerate rich scent or you are finding something with slight smell to apply every day? Then this perfume won't disappoint you. It has a gentle fragrance.
In this perfume, crunchy citrus notes of orange, grapefruit are mixed with white floral for an elegant scent.
Replica Beach Walk Fragrance
If you enjoy walking beside the sea or in other remote places, this is perfect for you. It will recreate your sunny beach day.
It has citrus notes, coconut milk combined with cedarwood, which can cheer up your mind. It will cost you approximately $126.
Bloom Gocce di Fiori Eau de Toilette
If you are a spring lover person, it will suit your mood. It has jasmine bud as a base note and also has rose as middle notes. These all make this perfume bottle a bouquet. Its price is around $95.20.
Mediterranean Honeysuckle Eau de Parfum
Just imagine one scene. You are standing on a balcony where you are taking the smell of the sweet nectar of veronica while you are eating grapefruit and watching the splendid beauty of the deep blue waters of the Mediterranean Sea.
Do you want to enjoy that scene through a scent? Then this perfume is ideal for you. The price of it is around $130.
Black Opium Eau de Parfum
Most of the people are addicted to morning tea or coffee.This perfume is also addictive. Coffee with vanilla is mingled along with orange blossom, jasmine, and pear in this perfume. The smell of this perfume will surely amuse you.
Miss Dior Blooming Bouquet Eau de Toilette
Close your eyes and picture this that you are relaxing in a French garden where besides you, there are beautiful peonies and roses. Few sprays of this mentioned floral perfume will help you to feel like you are in that place.
You will get it at $51.
La Vie est Belle Eau De Parfum
Women who live in the present this one is for them. With mint and iris notes, this perfume is made. Energetic, positive thinking women who consider that Life is Beautiful and we all should live our life fully despite ups and downs, most of the time they use it.The price of this is $62.05.
Daisy Eau de Toilette Spray
From 2007 this youthful fragrance is leading in the market. It has notes of wild strawberries, vanilla, and jasmine bouquets. The aroma of this perfume has captivated many. Sophisticated notes and unique flower cap of this fragrance is tempting. It will cost you around $73.10.
Conclusion
In the upper part, I have tried to mention some perfumes' names along with their brief details, which are considered as the best. In the market, you will get lots of other fragrances.

Do your research for choosing the best perfume for you as we all have different tastes.