What is the difference between Toilette and perfume?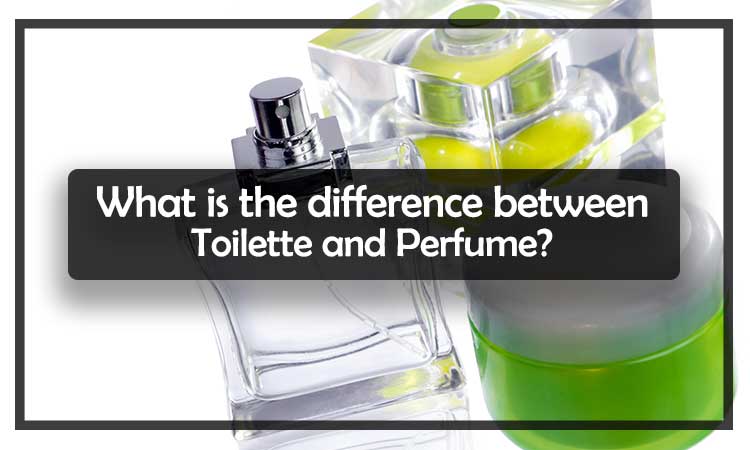 You are in a shopping mall. Want to buy fragrances, but there are two types of scent in front of you; one is "perfume," and another one is "eau de toilette." Now you are in a dilemma for which you should go?. This article will show you some ideas about which one you should select to get out of this dilemma. So let us know the difference between Toilette and perfume.
The differences between Toilette and Perfume
The primary difference between Toilette and perfume is their fragrance. Perfume uses potent essential oil, which is higher than the Toilette. Some experts claim that the only difference between perfume and Toilette is the amount of juice or smell which is mixed with alcohol. They also say that for this amount of liquid, the user can find out the difference of the scent.
As the Toilette contains less essential oil than perfume, that's why the price of the perfume is higher than it. Though scent is more potential and it would be fine if you use less amount of fragrance in the body. This fragrance will last longer than a toilette with one spray. On the other hand, the Toilette needs a couple of spritzes to get the desired scent.
What Is a Perfume and used for
It is also known as perfume extract or extract and is considered the most expensive version than any other fragrances.
There are at least 20% of oil has been used in every perfume, and you will notice the smell from morning to evening. However, perfume has the highest price because of its demand in the market, and it is suitable for nightwear.
Usually, those who have sensitive skin do use perfumes as it contains less alcohol. Perfumes can be used directly on the leather, behind the ears, or at the throat. Those who have dry skin also prefer to use perfume rather than Toilette. Moreover, users love to use it to spray on hair or clothing.
The fragrance which comes from your body after using the perfume is always noticeable if you use pure scents. The air around you will always have a nice scent, and when your dear one hugs, you get a pleasant smell for hours.
However, you should be more careful while using on delicate fabrics like silk, tough because there can be stain spots.
What is a Toilette and used for
The word "Eau De Toilette" has come from the French term, "Faire Sa Toilette" – it means getting ready. The fragrance concertation in the Toilette is average from 5% to 15%. It is also known as Eau De Toilette (EDT), which is cheaper than perfume, and it is also considered one of the popular types of fragrance in the market which is available.
Toilette is suitable for daywear and lasted only for two or three hours. A suggestion for regular users is to use it in a small container so that you can carry most of the time. This fragrance is suitable to use in hot weather for a refreshment feeling.
Though this evaporates and fades away quickly, it is accessible and is appropriate to use in the summer season. After all terms of price, the Toilette is more famous than perfume because it is cheaper in the market.
Conclusion
So hopefully now you will get all your answers from this article. It would be helpful for you to know the difference between perfume and Toilette. Please let us know which kind of scent will you prefer? Is it perfume, or is it Toilette?