Everything about Sensual Perfume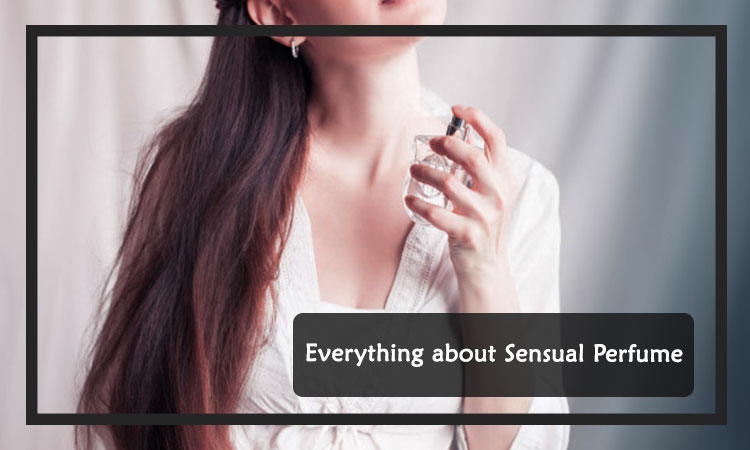 Do you know that sensual perfumes can be a vital element when it comes to attracting your lover? Perfumes can boost our confidence without a doubt, but it can also set the mood if you put on a sensual perfume on your date night.
Perfume is something that we use every day before going to parties or a formal official meeting. But if you are looking for a perfume to attract your special one or go on a date, you are in the right place.
Some perfumes are designed for the love birds with an attractive set of notes and blending to create a sensual fragrance.
How Seductive Perfumes Work?
Most girls don't find a sensual or seductive perfume very seductive because they are made to attract men. This works the same way for women too. Most guys like a woman smell more sugary, fruity, and sweet, making a perfume sensual. And girls love it when a man smells more spicy, woody, and musky.
But sensual perfumes often are a blend of both. Though a sultry perfume is made for either male or female, it does not matter who the perfume is made. They have the right balance of feminity and masculinity.
5 Most Sensual Perfumes
Here are 5 of the most sensual and sexiest perfume for women to attract men. These perfumes are best for dates, and they have excellent quality as well. They are all premium quality perfume of different brands.
1.  Musc ravageur, by Frédéric Malle [Seductive perfume]
The word Ravageur means ravishing. Musc Ravageur is a vanilla scent, but it also consists of a strong balmy note. It is one of the most favorite perfume for the ladies. Musc ravager is undoubtedly seductive. It is less powdery; hence it does not have the gritty feel. But it Ravageur is more animalic. This perfume works excellent to make your special night a bit more special.
2.  Habanita, by Molinard [Most sensual perfumes]
Habanita was a famous perfume among many people with taste. Suddenly it became unavailable in the market for some reason. But recently it started to gain popularity again in the market among the people. Though Habinta is not very popular, it provides a sustainable trail and never fails to impress men. When it comes to sensuality, Habinta can be very useful.
Habainta is another vanilla scent with a sensual note of tobacco, providing a woodsy trail that never fails to gather compliments.
3.  Allure sensuelle, by Chanel [Best for your special night]
Chanel is one of the most popular brands worldwide, and there is no doubt that they make great perfumes. Allure sensuelle is one of the most sensual and sexy perfumes of Chanel. The alluring flavor and notes of Allure Sensuelle surely will amaze people around you.
Allure consists of multiple dazzling flavors like a floral, spicy, and woodsy fragrance that will ensure that you are showered with compliments. This perfume will make you feel sexy, classy, and enigmatic because of its elegant trail. And when it comes to sensuality, it will make you feel royale.
4.  Shalimar, by Guerlain [Sensual Fragrance]
Shalimar is a Sanskrit word, and the meaning of the word Shalimar is a bond of love. The fresh, top note of bergamot makes it more seductive when the blend is perfect in this sexy vanilla perfume. And the vanilla blends with balmy, powdery, and light touch animalic notes create the perfect love trail.
It lasts long, and if you want to use it for your special night, you will never be disappointed. The mesmerizing seductive odor of Shalimar will fill your bucket of complement.
5.  Eau Duelle, by Diptyque [Smell like no one else]
Eau Duelle is another highly sensual perfume. It is vanilla perfume, but it is not too aggressive; instead, it leaves a subtle sensuality trail that can leave the man wondering. Your special night can be more special with the subtle touch of Eau Duelle because it never fails to amaze with its discrete but effective touch of sensuality.
People who like vanilla sometimes get tired of the sweet and strong feeling of it. In that case, Eau Duelle works like magic.
How Do You Smell Seductive?
We all want our date night special and be more attractive to the person you love. You can use the best ideas to smell well. Because if you smell sexy, then you are the one who will be more confident, which is essential for your special night. A seductive fragrance surely will make your special person fall in love with you.
So let's see how to smell seductive
Use perfume or cologne: You can use seductive perfume or cologne to smell sexy and sensual. Many perfumes can help you to attract your loved ones.
Good hygiene: Stay clean and take a proper shower with scented soaps or shower gel and shampoo. Hygiene plays an essential role in determining how you will smell.
Use fragrance after a shower: Try to use sensual fragrance right after a shower. When the body cleans the odor from a tiring day, that's the best time to put on a pleasant scent.
Use scented lotion: Use aromatic lotions. Scented lotion helps to provide a constant good smell from your body.
Apply Scents at the pulse point: Applying scents or perfume at the pulse point helps amplify the aroma. These places are warm, so the fragrance absorbs quicker.
Final Word
Perfumes or scents are a product that we are using for a long time. From an early era of human civilization, we have a nag for smelling good. And in modern times, when we have so many excellent perfume brands, this became a   very close part of our lives. From the office to a party or even a date night, a pleasing fragrance can boost your performance.

When it comes to the game of attraction, sensual perfumes can work like a miracle. That's why we made a list of 5 of the sexiest women's perfume that will blow the mind off your lover.