Eau De Toilette – EDT VS Cologne: The Ultimate Comparison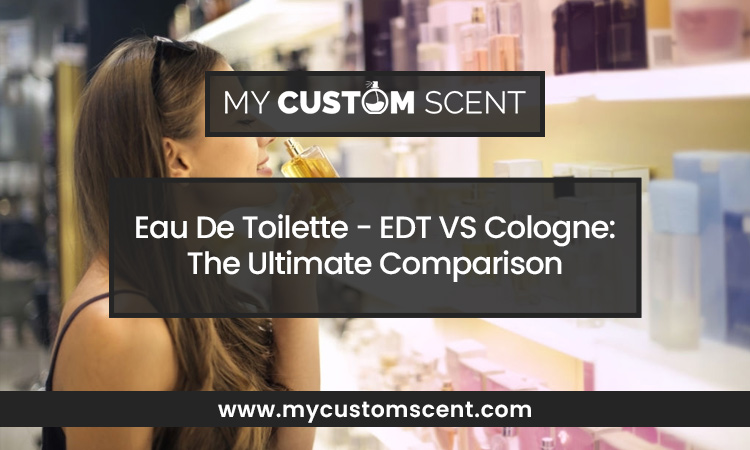 Are you trying to find the differences between EAU De Toilette EDT vs Cologne? Is there any difference between Eau de toilette and colognes? Surely, there are many!
From the five different types of perfumes, these are two of them. Though EDTs and Colognes look similar, they vary a lot in case of their characteristics.
Eau De Toilette vs Cologne
In this article, you will find out about their main comparisons and more about EDPs being different.
Let's check them out!
What is Cologne?
One of the types is colognes, which means "The water of cologne" in French. In 1709 Germany, it was named after a city. However, it was common in royal houses in the old days.
What is Eau De Toilette (EDT)
Another type of perfume is Eau de Toilette (EDT) which means "aromatic water before going out" in French. Previously people believed that you needed to use an EDT before you headed out of the house. Now, it's are slowly vanishing from society.
Cologne vs EDT: Comparison Table
The table below shows the difference between colognes and EDT.
Let's see the details.
| | | |
| --- | --- | --- |
| Categories | Cologne | EDT |
| Perfume essence | 2-4% | 5-15% |
| Concentration | Low | High |
| Long-lasting | 2 hours | 3 hours |
| Scents | Fresh and fruity | Intensive |
| Recommend | New users | Subtle |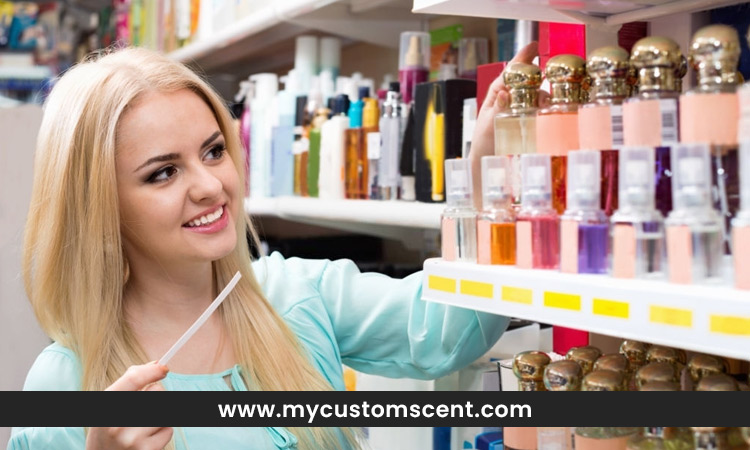 Cologne vs Eau De Toilette
From the table above, you can guess that colognes and EDTs are different from each other. Now, you will find clear differences between the two types of perfumes.
Hop on!
Long-lasting
Like every perfume, colognes and EDTs longevity depend on the percentage of alcohol. So, colognes are different from EDTs.
In most cases, EDTs last for about 3 hours. On the other hand, colognes last for 2hours.
It depends on you to choose for yourself!
Perfume Essence
Every perfume has a different type of perfume essence. So, there is a difference between both types of perfume essences as well.
Colognes has a perfume essence of about 2-4%. Nevertheless, EDTs have perfume essence, which varies from 5-15%.
Concentration
The concentration of colognes has a lower fragrance, whereas Eau de Toilettes have a higher fragrance concentration.
Therefore, colognes are lighter than EDTs. So, it depends on you which type of you would like to choose.
Scents
Scents usually change over time due to their combination of notes. The notes change at different times.
However, the scent of colognes is very fresh and fruity. On the other hand, colognes are very intense.
Recommend
Perfumers wouldn't suggest the same perfume to everyone. But they would say you to choose based on your personality.
You can take EDTs if you want to try a new scent. However, colognes are for people who like subtle scents.
Top 4 EAU De Toilette
You will get a lot of Eau de toilettes around the world. Here's a list of the top 4 EDTs, so let's check them out!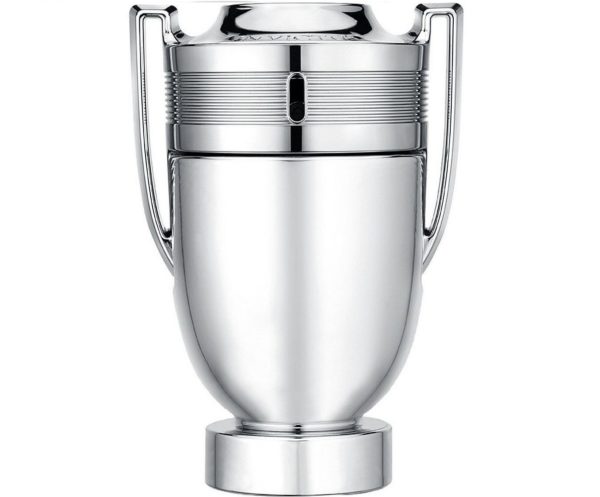 Invictus silver is designed in the shape of silver glass. However, it comes with a clear box decoration with famous Invictus muses. As there are many travel sizes available, you can easily keep them in your pocket.
Notes: Grapefruit zest, guaiac wood, patchouli, sea, bay leaf, and ambergris.
Narciso Eau de Toilette is very similar to the original woody-musky scent. So, it has new insights to attract new customers. The elegant woody scent mixes with the pure heart of musk to make the smell more attractive.
Notes: White peony, vetiver, white cedar, Bulgarian rose, pure heart of musk, black cedar.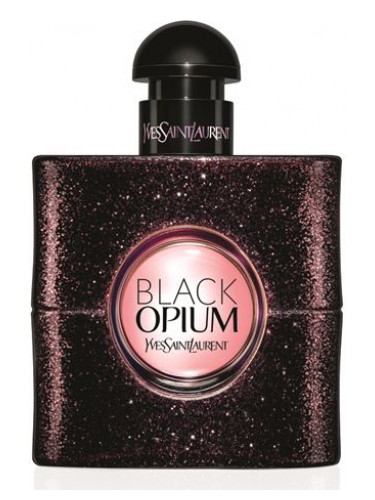 Black opium EDT was launched in August 2015. As it has the same flacon form, the keynotes tend to be the same as well. In this EDT series, the green character blends with coffee to make it unique.
Notes: citrus, white floral coffee, woody, warm spicy, fruity, sweet, fresh, patchouli, musky.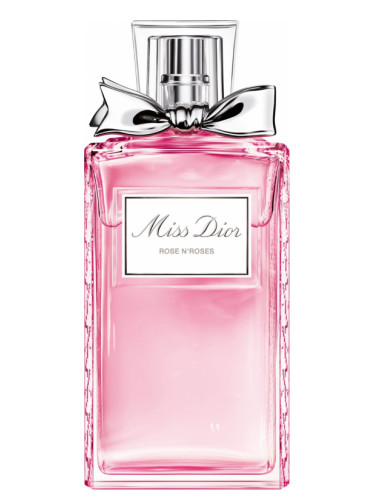 In 2020, Miss Dior Rose N'Roses started with the floral fragrance. You will find two different sizes in this EDT. However, there are three notes so, the smell tends to change but stays fresh.
Notes: Rose, musky, fresh spicy, citrus, aromatic, powdery, floral
Top 3 Cologne
Here's a list of the top 3 cologne. So, check them out!
In 2011, Sunday cologne was launched as the unisex woody aromatic fragrance. Giovanni Maria Farina brought this cologne into the perfume world. As per perfumers, they believe it is a flashback of Italian spring mornings with daffodil and blossoms.
Notes: Aromatic, fresh spicy, citrus, warm spicy, woody, earthy, lavender, anis, soft spicy, floral.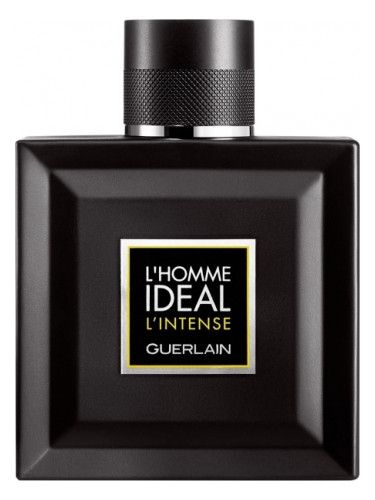 L'Homme Idéal L'Intense started in 2018 by Guerlain. It is an amber woody scent with three different notes. However, in the masculine line, it is a new variant. So, you can easily find these in different sizes.
Notes: Warm spicy, smoky, vanilla, almond, woody, sweet, leather, amber, nutty, rose.
Hermes presented Eau de citron noir, which is a unisex citrus aromatic fragrance. The scent is very flavorful, like a middle eastern cuisine.
Notes: Citrus, smoky, woody
When Would You Wear Colognes vs EDT?
Some people believe that there are no specifics to using perfumes. However, perfume lovers oppose the statement.
As there are different types of perfumes, there are different times you need to use them as well.
Colognes
Do you think about a perfume that you can use regularly? Colognes will be the perfect choice for you!
You can reapply them every two hours, so it is better if you keep one with you.
Eau De Toilette
Eau de toilettes are very budget-friendly with different types of scents. You will get a variety of scents in EDTs.
So, if you are searching for something new, this will be perfect for you.
More About Perfumes
There are five different types of perfumes. However, people often confuse EDTs with EDPs as they find the characteristics to be similar.
Let's see more about Eau de Parfum.
Eau De Parfum
Eau de Parfum is a long-lasting perfume. However, they have top-rated reviews for being the most popular concentration.
In EDPs, the perfume concentrations are around 15-20%. So, perfumers prefer it as evening-wears or cold weather.
Top 3 Eau De Parfum
You can easily get EDPs around you. However, it is very important to look into the reviews before you purchase them.
So, let's check out the top 3 EDPs.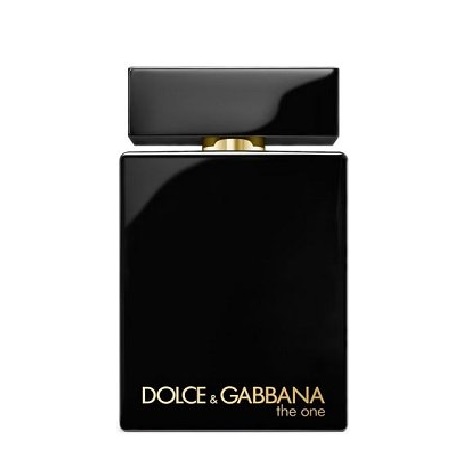 The One Intense Eau de Parfum is by Dolce & Gabbana. However, the amber floral fragrance is very attractive for people. The Eau de parfum has notes which tend to linger the quality. Additionally, it also has a hint of the essence of warm and deep feelings.
Notes: white floral, vanilla, woody, coconut, citrus, sweet, fresh, balsamic, powdery.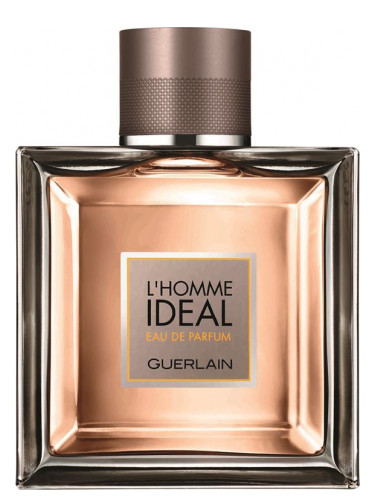 L'Homme Ideal Eau De Parfum is a woody oriental fragrance with almond and leather notes. However, it is the third variant by L'Homme smells very intense, mysterious, and sensual.
Notes: Sweet, cherry, vanilla, almond, nutty, amber, fruity, warm spicy, leather, and smoky.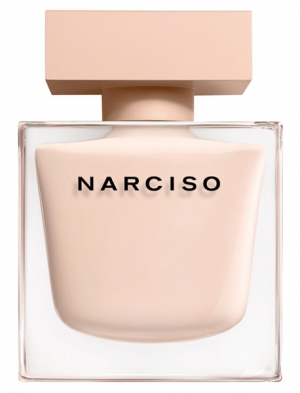 Narciso Poudree nb is a woody floral musk scent. This eau de parfum is a debut scent by Narciso Rodriguez. Additionally, the skin color bottle is a very attractive scent that highlights the natural side of the feminine.
Notes: Woody, white floral, musky, aromatic, powdery, sweet, rose, vanilla balsamic, warm spicy.
Which is Better: Eau De Toilette vs Cologne
Perfumes are all about your personality. So, it would be best if you chose based on your preference. On the other hand, there are many debates that about which is better.
Perfumers will often say that they would choose both. It will depend on the kind of place you are choosing to wear the perfume.
To sum up, it's and colognes are very good, but you need to choose which you would prefer to wear.
Frequently Asked Questions
Here are some frequently asked questions that you might think about. Dig into the answers now!
[sc_fs_multi_faq headline-0= "h3" question-0= "Which Lasts Longer Cologne or Eau De Toilette?" answer-0= "Answer: Eau De Toilette has a 5-15% concentration, whereas colognes have 2-4%. As a result, Eau de toilettes last longer than colognes." image-0="" headline-1=" h3″ question-1=" Is Cologne Weaker Than Eau De Toilette?" answer-1= "Answer: As Eau means water, people assume that colognes are stronger than Eau de toilette. If you compare, you will understand that colognes are weaker than Eau de toilette." image-1="" headline-2=" h3″ question-2=" Why is Eau De Toilette Called Toilet Water?" answer-2= "Answer: In French, Eau de toilette is known as toilet water. So, people see the scent as a skin freshener that is also lightweight." image-2="" headline-3=" h3″ question-3=" How Long Does Eau De Toilette Last on Skin?" answer-3= "Answer: Perfumers often say that Eau de toilette lasts on the skin for about three hours based on their formula. But then, it is important to apply them." image-3="" headline-4=" h3″ question-4=" Is Eau De Toilette for Man or Woman?" answer-4= "Answer: Eau de toilette is for both man and woman. It isn't necessary for men to use cologne, and women need to use perfumes. So, the types vary based on the perfume oils and not the genders." image-4="" count=" 5″ html=" true" css_class=""]
One response to "Eau De Toilette – EDT VS Cologne: The Ultimate Comparison"