What are the Top 5 Selling Perfume?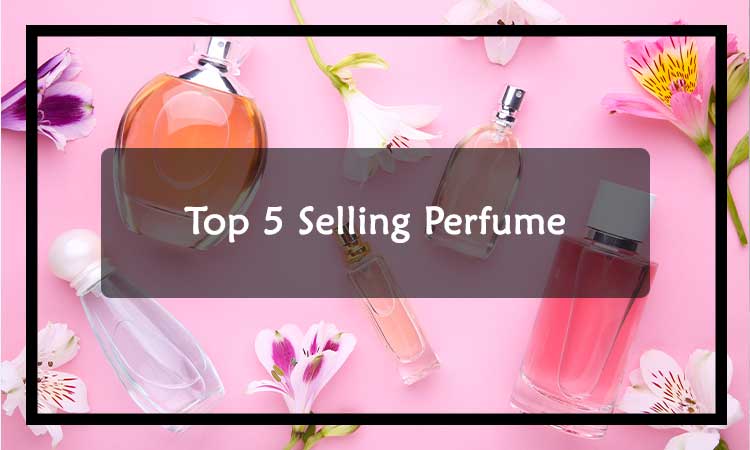 Hey, do you like to boost up your mind and be happy within a few moments? An exclusive perfume can do that very easily. It can change your mood and, at the same time, boost your working ability too. Let's discuss, "What are the top 5 selling perfumes?"
Top 5 Selling Perfumes
1. Victor & Rolf
In our day to day life, victor & Rolf is one of the most popular perfumes in the world. The selling of this brand is booming in the last years 2019. It is composed of freesia, orchid, and rose and is considered as one of the most trusted perfume for women. It is being sold thousands of times in the online platform. The price range is a little bit more than the other recognized perfume in the world. Here the basic price is starting at $160, and it could be even more.
2. Estée Lauder
It is another top-selling perfume for women in the year 2019. Over the world, it is being sold thousands of times, and this awesome fragrance is a heart bit of thousands of ladies around this universe. It has several categories like Estee Lauder Sensuous, Estee lauder beautiful, Estee Lauder Modern Muse, Estee Lauder Pleasures, etc.
There is some Estee Lauder perfume that is too pricey. So, if you have a limited budget, then you might look for another one. Some popular Bollywood and Hollywood celebrities love to wear this beautiful perfume, and it increases the value of the perfume is 10 times more than the previous time. This perfume is being introduced in the year 1950.
3. Gucci
Gucci is amazingly popular among people of all ages. It is a natural spray, and this perfume will boost you instantly. It has some classification, and they are Gucci Guilty Intense EDT Spray for Men, Gucci Flora Eau De Toilette, Gucci Premiere for Women, etc. They are all very much popular in the year 2019, and Gucci is being selected as the top-selling perfume in the last year.
In different source, we have seen that Bollywood superstar Shahrukh Khan love to use this perfume and he is fond of this perfume. In recent times Gucci has released the latest form of perfume, and its name is Gucci Bloom Nettare di Fiori Eau de perfume.
It was launched on the eve of the year 2018 and has gained tremendous popularity among the people of young ages. You can have this beautiful perfume within a budget of $100. As a fashion brand, Gucci puts a lot of effort to collect its raw materials from nature, and they need to spend a lot of time to collect all of its ingredients. This is why it is quite expensive as all other popular fashion brands. Within a short time, Gucci draws its attention to the young audience, and they are highly addictive to this perfume.
4. Marc Jacobs Daisy Eau de Toilette
This perfume has 5 best categories, and you can pick any of them. They are The Classic:
Daisy Eau De Toilette,
Daisy Dream Eau De Toilette,
Daisy Twinkle,
Daisy Love Eau De Toilette,
Daisy Eau so Fresh Eau De Toilette.
Now you can pick any of its categories, and they all are very much popular among young people.
The most important features of Marc Jacobs Daisy perfume is this perfume will last longer, and you do not have to wear it several times a day. It can serve you at least 24 hours, and you will be happy during this time. Before going to bed, you can take this beautiful perfume, and it will give you another kind of smell that will attract your partner immensely.
5. Lancôme La Vie Est Belle
This perfume has several flavors like fruity, patchouli, powdery, vanilla, surgery, and many other popular scents that will make you attractive within a few moments. It is being listed as the top-selling perfumes in the year 2019. It's sexy and floral smell will boost up your mind, and you will see some glamour in your face. The price is not very high; it is within the limit.
Last few Words | Top 5 Selling perfumes
I believe this list will help you a lot to have a common idea regarding the top-selling perfumes in recent times. We have done a lot of research, and based on the popularity, this list is being made. Please let us know what is your favorite perfume, and how do you enjoy this perfume? Do not forget to mail us. Be happy always!