What does Patchouli Smell Like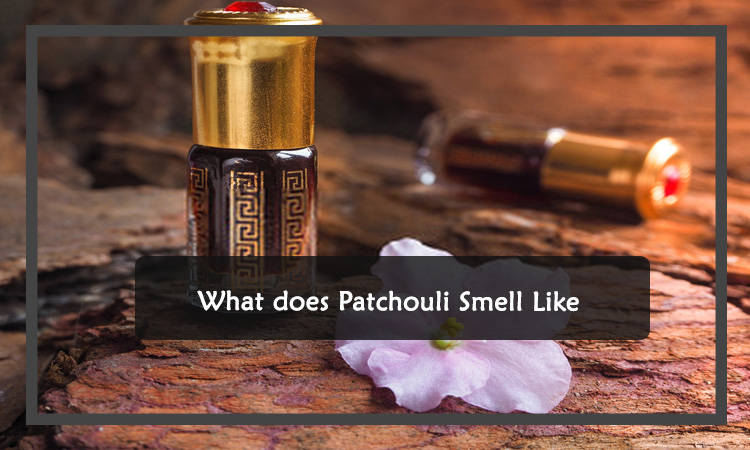 One of the fundamental scents used in most fragranced products and combined with other fragrances is Patchouli. Patchouli is one of the oldest cultivated aromatic flower plants and is used as a base for many products.
Patchouli is an essential oil that is used widely all around the world. In this article, we will discuss every basic information you need to know about Patchouli.
What is Patchouli?
Patchouli is an aromatic flower plant that origins from the mint family. The plant was discovered in South Asia centuries ago, and patchouli plants are cultivated there ever since. The patchouli oil, which is used for fragrance, is produced from the leaves of the plant.
To extract the oil, you will need to dry the leaves from a patchouli plant and then distill the oil through steaming. The oil is then used with various other scents and paired with other fragrances to create distinctive aromas.
What does Patchouli Smell Like?
To simply put, Patchouli smells warm and comforting. The fragrance is a combination of sweet, warm, dark, musky, earthy, woody edge, and spicy. The overall scent of Patchouli is quite strong, but not in the sense that it might be heady or uncomfortable to your senses.
Benefits of Patchouli
Patchouli oil is highly beneficial, and experts have conducted thorough research to understand and explore the benefits of patchouli oil more in-depth. Some of the benefits of patchouli oil are:
Pain relief
Anti-inflammatory properties
Weight loss
Skin application
Antifungal activity
Antibacterial activity
Insecticide properties
Compatible Scents with Patchouli
The scent of Patchouli goes well with many other scents, and the combinations create incredible fragrances. Some scents that Patchouli is combined with are:
Bergamot
Vetiver
Sandalwood
Geranium
Frankincense
Peppermint
Rose
Vanilla
Cedarwood
Myrrh
Lavender
Clary Sage
Jasmine
Orange
Best Patchouli Perfumes
In the world of fragrances, Patchouli is a favored fragrance used to create extraordinary and luxurious perfumes. Given below are some of the best patchouli perfumes.
Byredo Bibliothèque Eau de Parfum
Le Labo Patchouli 24 Eau de Parfum
KilianStraight to Heaven Eau de Parfum
The 7 Virtues Patchouli Citrus Eau de Parfum
Sana JardinCelestial Patchouli Eau de Parfum
Chanel Coco Mademoisella Eau de Parfum
Jo Malone London English Pear & Freesia Cologne
Tom Ford White Patchouli Eau de Parfum
Skylar Arrow Eau de Toilette
Lancôme Idôle Eau de Parfum
Ouai North Bondi Eau de Parfum
Diptyque Eau Capitale Eau de Parfum
Gucci Guilty Eau de Parfum
Yves Saint Laurent Mon Paris Eau de Parfum
Givenchy L'Interdit Eau de Parfum
Guerlain Mon Guerlain Eau de Parfum Intense
Burberry My Burberry
Kiehl's Original Musk Eau de Toilette
Atelier Cologne Patchouli Riviera Cologne Absolue
Frédéric Malle Editions de Parfums Frédéric Malle Portrait of a Lady Parfum Spray
Best Patchouli Candles
It has been claimed that patchouli candles create the warmest and coziest ambiance at one's house, making it feel more homely. If you are into scented candles, then check out the list below for some of the best patchouli candles.
19 Patchouli Sweetgrass Scented Candle by P.F. Candle Co
1970 Rainbow Scented Candle by Bella Freud
Cowboy Kush Scented Candle by Boy Smells
28 Black Fig Scented Candle by P.F. Candle Co.
Rest Scented Candle by Hobo & Co.
Heavily Meditated Scented Candle by Aery
Torii Scented Candle by Cedar
Peace and Love Scented Candle by Bella Freud
Laze Scented Candle by EYM
Hypernature Fleurshadow Scented Candle by Boy Smells
Hypernature Polyamberous Scented Candle by Boy Smells
1970 Scented Candle by Bella Freud
1970 Black Ceramic Candle by Bella Freud
31 Scented Candle by P.F. Candle Co.
Green Bamboo Scented Candle by Aery
Kassett Scented Candle by Amlon
Uses of Patchouli Oil
Patchouli oil is used for various purposes around the world. Some of these uses include:
Used to relieve depression
Used to prevent or get rid of dandruff
Helps with oily hair condition
It helps to treat skin conditions like acne, dermatitis, cracked, and dry skin
Used as an antifungal, insecticide, and antibacterial agent
Helps to control appetite
Helps with headaches, colds, and upset stomach
Used for aromatherapy
Used to relax and ease anxiety and stress
Used as an additive in beverages, candies, and baked goods
However, not everybody can use patchouli oil and benefit from its uses. If you have any of the following health issues, you shouldn't use patchouli oil without consulting your doctor.
If you take blood-thinning medicines
If you have a bleeding disorder like hemophilia
If you recently had major surgery or might have surgery soon
Ways to Use Patchouli Oil
You can use patchouli oil in three different ways, and they are as follows:
Apply on your skin
Inhale through steam or diffuser
Blend with other essential oils
Final Thoughts
Patchouli is a fragrance you will find in many products – more products than you can imagine as the scent is often used as a base. So next time when you buy a fragranced product like candles, cosmetics, perfumes, detergents, etc., read the description given to check if Patchouli was added or not. There is a good chance that the product does indeed contains notes of Patchouli.

If you believe you do not know what Patchouli smells like or that you never smelled Patchouli, I assure you that you did. Patchouli is a smell that cannot be missed, and most people smelled it. The only dilemma is people are not aware of the fact. Thus, next time let your senses tingle and learn to notice and grasp the distinct smell of Patchouli.