What Does Vetiver Smell Like?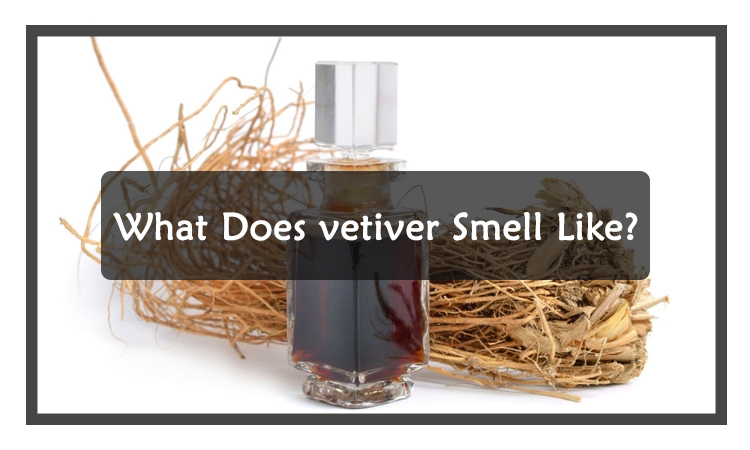 The question of what does vetiver smell like is one that is often asked by people in the world of fragrance. It is a question that is often dwelled upon as vetiver consists of the most unique yet comfortingly familiar scent.
Vetiver is a kind of scent that can be worn on any occasion, from business meetings to date nights. The fragrances made by the vetiver are alluring and beautifully composed of incredible notes that will help you experience the vetiver in its most complete and most authentic form.
We will discuss vetiver more in detail in this article and try to persuade you why you should buy a vetiver fragrance next to your collection.
What Does Vetiver Smell Like?
Vetiver is widely known to be one of the few fragrances in the world for its excellent fixative properties. It is pretty challenging to explain the vetiver scent description due to its complex nature.
The scent is nothing like you have ever smelled before yet might feel quite familiar and comforting. An assortment of more than a hundred known chemical compounds, vetiver is an absolute and instant favourite for fragrance lovers who love intricacy.
If you are still wondering what vetiver smells like, we will brief you through the six central components and aspects of its scent. This list will give you an idea of what to expect, and these aspects are as follows:
Sweetness
Depth
Earthy Pungent
Smokiness
Resinous
Smoky High Tones
However, as mentioned above, vetiver is a scent, which is a mixture of everything you can possibly imagine. Therefore, we have also created a list of an incredible selection of smells you will get from vetiver.
Amber
Balsam
Moist Clean Earth
Green-Wood
Pine
Leather
Cedar
Smoke
Dry Warm Grass
Nutmeg
Clean Linen
Cumin
Pink Grapefruit
Furthermore, three different kinds of vetiver are used in perfumes. Each of these roots has different scent notes. They are as follows:
1. Bourbon Vetiver
Spicy
Earthy
Hazelnut
Leathery
Rosy Facet
2. Javanese Vetiver
Smoky
Dusty
Earthy
Bitter
3. Haitian Vetiver
Woody
Clean
Little Smoky
Green
Therefore, no matter what kind of deep, earthy smell you prefer, you do have a variety to choose from and find the right fragrance for you.
Where Does Vetiver Come From?
The scent of vetiver originates from the vetiver plant itself. Vetiver is actually an aromatic perennial flowering grass. Scientifically known as chrysopogon zizanioides and pretty closely related to other fragrant grasses such as Lemongrass, Sorghum, Citronella, and Palmarosa.
This plant has been cultivated in Indonesia, Sri Lanka, and Southern India for thousands of years. It can now be found in other places like Haiti, Japan, China, Kenya, Polynesia, Brazil, and over a hundred different countries.
To grow a vetiver plant, all you will need is a hot and humid climate along with moist soil. Overall, this herbaceous plant smells incredible, but its primary essential oil – resinous – is actually extracted from its roots that extend almost ten feet below the ground.
Even though vetiver origins from mainly the East part of the world and was used as an essential oil for various purposes for ages, it was first introduced in perfumes in France. During the 1800s, a French perfumer used the notes of vetiver in perfumes and ever since, the scent of vetiver became a staple in the world of fragrances.
Uses and Benefits of Vetiver Essential Oil
As we all understand, the vetiver fragrance would not have existed without its essential oil. For eons, its essential oil has been used for various health purposes that benefit us immensely. Some of these uses and benefits are as follows:
Helps with mental fatigue and brain functionality
Will let you remain more alert
It helps with breathing while you sleep
Highly toxic for ticks and will protect you from them
Contains antioxidants properties
Best Vetiver Men Colognes
Vetiver has always been known as an exclusively masculine scent in the history of fragrances because of how woody and vibrant it is. Perfumers all around the world use vetiver mainly for their masculine fragrances line.
After extensive research, we have prepared a list of some of our absolute favourite vetiver men colognes that will definitely change your life and preference in fragrances.
Eau Sauvage by Christian Dior
Tom Ford Grey vetiver
Miller Harris vetiver Insolent Eau De Parfum
Roja Parfums vetiver
Hermes Terre D'Hermes
Molton Brown vetiver & Grapefruit Eau De Parfum
Amouroud Lunar vetiver
Chanel Les Exclusifs De Chanel Sycomore
Armani Privé Vétiver D'hiver
Frederic Malle vetiver Extraordinaire Parfum
Best Vetiver Women Perfumes
While vetiver is mainly used in men's fragrances, many perfumers also used this incredible scent for women's fragrances. Thus, if you are looking for more feminine fragrances with vetiver in it, do not fret; we have the list for you too.
Guerlain vetiver Pour Ell
Cartier Le Baiser du Dragon
Nina Ricci L'Air du Temps
Chanel Sycomore
Bond No. 9 Chelsea Flowers
Alexander McQueen My Queen
DKNY Delicious Night
Dana Cologne Tabu for Women
Burberry The Beat
Paris Hilton Heiress
To Conclude
If you are looking for a new fragrance to invest in, the vetiver scent is the one for you. It might turn out to be your signature scent. Do not wait any longer and go fragrance shopping immediately.

Vetiver is not only about perfumes; you can also check out vetiver incense and essential oils. It will help you enormously with its versatile and powerful properties.

To conclude, we hope we were able to help you discern what does vetiver smell like. Now that you know the fundamentals and history of vetiver, do not hesitate to emerge into the world of vetiver fragrances. Try out various brands and find the one that sings out to you.