What Perfume Do Celebrities Wear?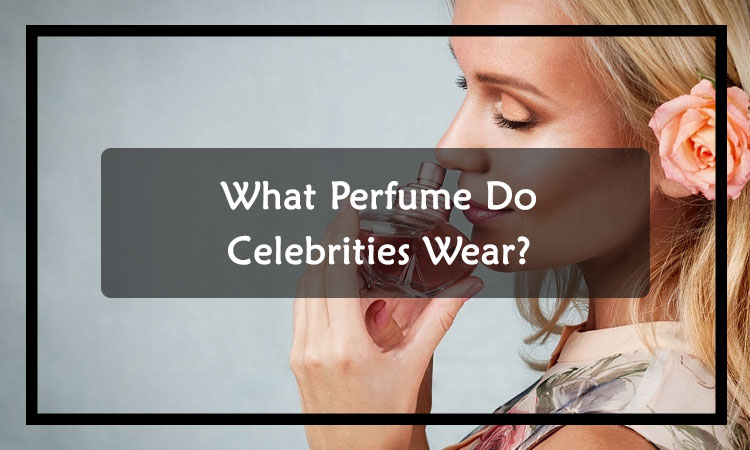 We often have a fantasy in the back of our minds about the luxurious lifestyle of different celebrities. We like to know their food habit, dresses, fitness secret, cars, and most importantly the perfumes that they wear on a special occasion.
It is becoming a craziness to the general people as they are considering themselves as a star and sometimes like to follow their regular lifestyle. Today we will discuss an interesting topic "What perfume do celebrities wear?" So let's explore the top-rated perfumes that they use regularly. If you wish, then you might have one in your collections.
The Character Development Perfume for different roles
Sometimes for the case of different characters' celebrities needs to wear different types of perfume, and it will help them to portray this character successfully. It will be a tough job to adjust with any kind of character, and the actress needs to do that very often.
Let's discuss the secret of Angelina Jolie, the famous actress of all time in the Hollywood Industry. When she needs something deep, then her choice was Tom Ford's Plum Japonais. This perfume is recognized as a complete package like sweet, cinnamon, spicy, and some other exclusive smells will turn herself on in a few minutes.
For developing different types of character, it can play a significant role in any actresses' life.
Do celebrities wear their perfume?
It is another common question that will come to our mind that do celebrities have their brand, or in each time they order the company to make something new to them. Yeah, in some portion, it is true. It can happen in many there are some top-rated models and Hollywood actors who love to make their signature in case of using the perfume. From our research, we have seen that Kilian, Tom Ford, Creed are the top choices among celebrities.
Now let me give you some famous names and their perfume
Kate Middleton
She is amazingly popular among the young generation. There are quite a few people who have the fantasy to know her personal life. Kate's signature perfume is Jo Malone Orange Blossom. It is composed of orange blossom and lily. It smells like true orange blossom, and the price may be near around $100. Some royal families in Britain also love to wear this fantastic perfume.
Lady Diana
Do you have any queries to learn about Lady Diana? We know her as Princess Diana. The favorite perfume of Princess Diana is Quelques Fleurs, and she even wears this beautiful perfume on his wedding day.
Its price could be over $150.This perfume is famous for its sweet smell. Smells incredible, and if you use it, you might fall in love with this gorgeous perfume.
Selena Gomez
Selena Gomez is another beautiful lady in the Hollywood industry, and sometimes we love to follow her style. This lady has become the heart bit of the millions of her supporters. She loves to wear CHANEL Rouge Coco Shine in Rebelle. Its price is over $100 and has a crazy feeling that might attract you in a minute.
Alex Zane
Alex Zane is a British television presenter and DJ. This 41 years old hunk is super stylish and is a role model for thousands of young British girls. He loves to wear Hugo Boss Hugo. It is one of the most top-rated perfumes in the year 2017&18. Its price range is higher than the others and has great popularity from all over the world.
Aishwarya Rai
Let's talk about the Bollywood superstar Aishwarya Rai Bachchan. She is the heartthrob of millions in the Asian sub-continent. She is one of the most top paid actresses in the Bollywood industry and is famous as a beautiful model.
Her favorite perfume brand is Clinique Happy. This perfume is composed of lily rose, freesia, morning orchid, etc. It has a pleasant strong smell that will make anyone appealing to others.
Last few Words | Which perfume do celebrities wear?
Every model or celebrity has their own choices. From our research, we have seen that bold and strong smell is being appreciated all over the world. If you do have an allergy, then be choosy while selecting your favorite perfume. Thanks a lot for being with us.
2 responses to "What Perfume Do Celebrities Wear?"