Where can you make your own perfume?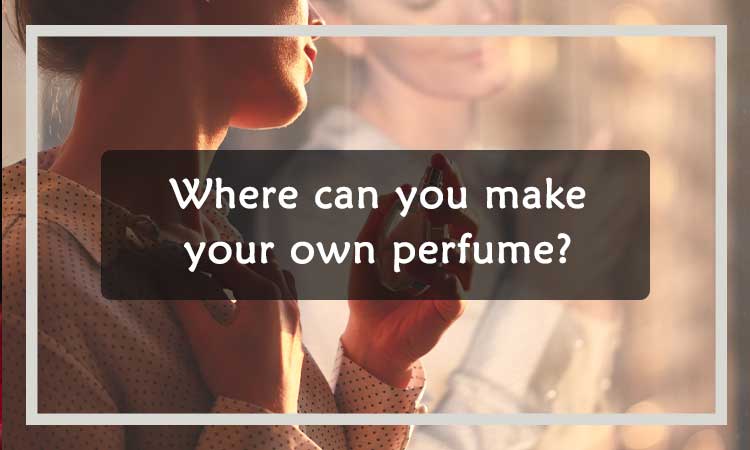 There is a myth in our society that tells us, "If you like to know about a woman, it will be easy for you to judge him by his perfume rather than handwriting." Though this is a tricky idea to go for it, some people believe that yes, it is true.
So if you like to entice your favorite person, a signature scent can be helpful, and it will boost up your internal and as well as external confidence. Sometimes people love to mix them up permutes and try to try a different smell. That can also be helpful in many ways. In this article, we will discuss, "Where can you make your own perfume?"
The most popular places where you can find out your signature scent
Opus Oils at Jitterbug Perfume Parlor| It is a beautiful location for making new perfume 
Hello, are you looking for a unique perfume that is needed for creating your own identity? You can take an appointment here and then go for making your signature perfume as you wish. It is situated in the heart of Hollywood. From the scent to delivery and packaging, the owner Kedra will help you a lot in all aspects.
There are so many renowned actresses in Hollywood who had reviews this perfume parlor, and they have put a positive statement on behalf of this parlor. This parlor is enriched by beautiful decoration, and you can choose your signature scent like wild, woody, citrus, and different flavor. They will take an order from you and then complete the task within the given timeline. The company location is in the heart of Los Angles so you can have a try!
Mycustomscent.com| Order your unique perfume here
Scents Event is committed to providing its user's cent percent authentic and unique perfume. For any queries, you can directly mail them at info@mycustomscent.com. They will instantly reply to you, and you can share your views and demand for them.
They usually would love to take a large number of orders from the client. You can order a unique and mesmerizing perfume for your family or company. The most popular scents from their stock are Spring Flower ($29.99), MYRRHE IMPERIALE ($39.99), 154 ($8-$28.99), etc. These are the top-rated perfume that people order frequently. You can directly visit their site and place your order there.
Nose Perfumery
As we all know that France is always in the talk of the town for making world-class scent and this company is situated in the heart of Paris. They will help you to make a breathtaking custom fragrance that will amaze you in a minute.
Parisian perfumery does that very often. If it is not possible for you to order in Paris, then the Nose website will offer you a new series. You can show them your last five scents, and then they will help you to make your signature scent, and then you can receive it from home.
Joya Studio
It was established by Frederick Bouchardy and situated in New York, Brooklyn. So, if you live in the United States in New York must have tried this perfume. Over the years, it has gained an enormous reputation, and people believe them for their unique and robust fragrance.
If you wish, you can create a custom scent as your wish and make the factory visit also. Joya Studio is famous for making luxurious perfume for over the years. You can also get their different skincare products and in house crafted soaps.
So at the end of the day, you will get all kinds of beauty products from there. They do not create a product in a small budget, so if your budget is low, you can choose another company.
Nova Perfumery
The last one on our list is nova perfumery. It is also situated in New York, USA. So, if you are from the United States, this will be a big offer for you. The man who has established this perfume center is Julia Zangrilli.
She is a registered teacher for the perfumery class. She will teach you different elements of perfumery. This woman is a very much skilled person, and I am sure that you will get the quality product there. Nova perfumery has started its journey since 2012, and they are doing good till now.
Last few Words | Where can you make your own perfume?
I believe I have put enough information regarding the top-rated perfumery shop around the world where you can make your own custom perfume. Let us know which one is suitable for you? If you like to know anything about the custom scent, please mail us or put your comments below.