What Does Musk Smell Like: Exactly What You Need to Know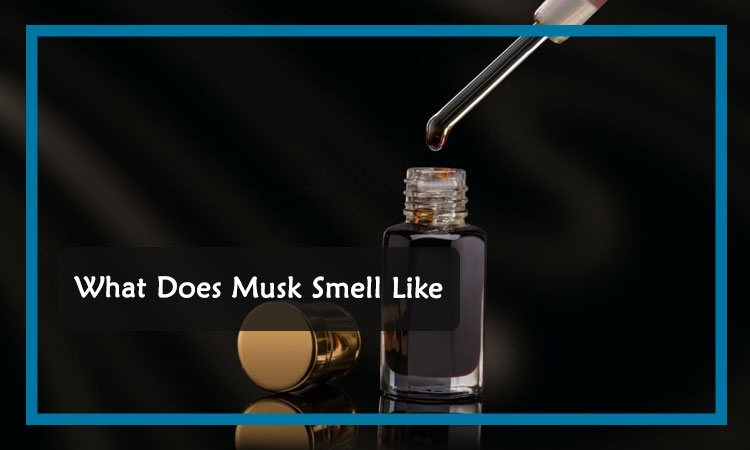 If you are a scent lover, then this article is undoubtedly for you. It is not unknown to you that what musk is.  Musk is one of the ingredients of the cologne and perfume. It is made from the anal gland of male musk deer.
Due to the use of this, the price range of scent mostly varies. Now you may think that what does musk smells like. Natural musk does not smell good. It needs to be processed by soaking in alcohol. After that, it gives a rich and aromatic fragrance.
What is musk, and where is it located?
Many people have misconceptions about musk. They do not have a clear idea of what musk is. Originally, musk is a secretion of the sex gland that is released from a male deer to attract the female deer.
Male musk deer usually weigh twenty-five pounds and heights twenty inches. Only the mature male deer produces musk. The musk is positioned beneath the skin in the back or rectal area. It is semiliquid, but it is dried out to powder to be used in scent.
Male musk deer can be found in India, Pakistan, Afghanistan, Mongolia, Tibet, China, and Siberia.
What does musk smell like?
The natural musk smells like waste matters that are discharged from the body of a deer. Therefore it needs to be refined with alcohol to smell good as it helps to remove dirty odor.
This process makes it a "base note" in perfume or cologne, which means the smell will last for a more extended period. The person who likes wild scents uses this.
Except for deer, there are also several plants producing the same fragrance. For this reason, its scent is generally compared with earthy and woody fragrance.
How is the musk collected?
Musk is collected by killing the male deer as it is located under the skin. So it is impossible to manage the musk without killing them. The original musk is reddish-brown. But gradually it turns into black color.
So to use the musk in perfume, it is first sliced into small pieces and then dipped into high concentration alcohol for many months or even years.  Due to this, a sweet, strong, rich, aromatic fragrance comes and stays for a longer time.
Types of musk
There are two types of musk they are natural musk and synthetic musk. Natural musk is found in male deer or even in some plants. On the other hand, synthetic musk is human-made, and it is also known as a "white mask."
There are also three types of artificial musk. Those are:
Aromatic nitro musk,
Polycyclic musk compounds, and
Macrocyclic musk.
The first two groups are used mainly in the cosmetics and detergents industry. But these two groups are not safe to use. So their uses are decreasing day by day. Instead of those, macrocyclic musk is being used as it appears to be safer.
Difference between natural and synthetic musk
Natural musk is made from animals, plants, or trees. On the other hand, synthetic musk is prepared in the lab.
Natural musk is not harmful to health and the environment, but a synthetic mask is.
Natural musk has a strong and rich smell which artificial musk does not have.
Natural musk is way more expensive than artificial musk.
It takes a longer time to prepare natural musk rather than artificial musk.
Why is the use of natural musk decreasing?
As the natural musk is to be collected by killing the tame animals, that is why their use is decreasing day by day. It is also heard that this methodology is no longer used. On the other hand, it is very much costly and time-consuming to make. It takes even a year to prepare a better musk for the perfume industry.
Sometimes both the male and female deer are killed as the hunter cannot differentiate between them from a distant place. For all these reasons and also according to the animal rights law, it is illegal to kill any creatures.
Disadvantages of synthetic musk
Artificial musk has many disadvantages. So many countries have already banned using them. Some of the drawbacks are as follows:
It isn't good for one's health. The use of synthetic musk may cause hormonal problems like prematurity, irregular menstrual cycles, trouble in conceiving, cancers, overweight, diabetes, loss of strength, etc.
It is also bad for the environment, especially air, soil, and water. As it is stable and made of chemicals, its wastage the thrown in the ground and water bodies, which affects both the human and animals.
Other uses of musk
"Musk can be used only in the cologne or perfume" this conception is not correct. From ancient times, it is being used in medicine and incense material. Drugs for the treatment of depression, anemia, kidney, liver, bone marrow, infertility, and injuries.   Additionally, it is also used to catch wild animals like tiger and lion that harms humanity.
Musk in other animals
Musk is also present in some other animals like crocodile, cat, ox, beetle, and rat. Among them, the crocodile musk has a lovely floral rose smell. Other than that, all of them are odorless.
Fun Fact
If you pour only a few drops of deer musk oil in a piece of cloth, the smell will remain the same for about 40 years.
Russian doctors used to treat the patient by mixing musk with vodka. The medicine was needed to be kept in a dark place for one month to get prepare. According to them, drinking this would help in blood and vitamin preparations.
At least 30 to 50 deer are killed to collect 1 kilogram of musk.
Conclusion
So from the above article, you have got a clear idea about what does musk smell like. It is also clear from the examples mentioned that musk is present in most mammals.
Mammals can attract their opposite gender. And for that, the musk of male deer is used as one of the ingredients in perfume. Because of its rich and robust aroma, it grabs the attention of others. Both males and females can use perfume made with musk.
One response to "What Does Musk Smell Like: Exactly What You Need to Know"